Harlem Late Night Jazz is a non-profit 501(c)(3) dedicated to maintaining and growing a vibrant jazz scene in Harlem. Our mission is to "keep the music alive" in its mecca…. Harlem, NY. Harlem Late Night Jazz, Inc. is bringing live late night Jazz, Blues and Soul back to Harlem by connecting the finest musicians with Harlem's finest clubs.
What we created is a new virtual model providing critical support to the preservation of live Jazz, Blues and Soul in Harlem. Connecting the finest musicians with Harlem's finest clubs providing that unique experience you can only get from a Harlem late night. Because we jam late night, we provide an opportunity for the worlds greatest musicians to come together, play music, and invent. The musicians have more fun….and just play better!! We are also working to build both an audience and heightened appreciation for jazz among the younger generations. We bring together Jazz masters and today's young lions preserving and recreating "the music" for future generations.
Over the past year we are proud to have brought over 200 of the world's greatest musicians to music venues across Harlem. We are so very grateful to the great musicians and to Harlem's finest clubs and speakeasies for joining us in our mission.
We are proud be recipients of a 2017 Congressional Proclamation for our contributions to Harlem culture. We are also proud to have been thrice nominated for the Apple Award for outstanding achievement in support of NYC culture in 2018, 2019 and 2020 by the Guides Association of NYC.
We vow to continue our mission and invite you to join in our mission to keep the music alive. BUT WE NEED YOUR HELP …TO KEEP THE MUSIC ALIVE!
Please support us. We are a 501[c][3]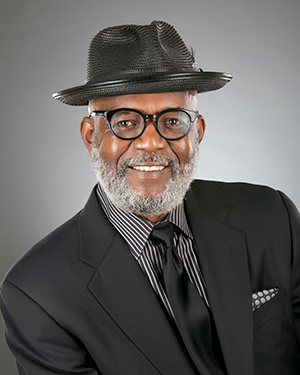 Dakota Pippins
Director & Co-Founder
Harlem Late Night Jazz
Dakota is President and Co-Founder of Harlem Late Night Jazz, Inc., a New York State Non-profit Corporation. Having grown up in the jazz and blues music cauldron of East St Louis, Dakota is an avid music lover and supporter. Dakota is proud to serve on the board of directors of the Jazz Foundation of America and the Hormel Foods Corporation. He previously served as Director of Time Capsule, a United Nations NGO dedicated to the preservation of Jazz. Other prior board affiliations include: Harlem Children's Zone, New York City Sports Commission, and the Goodwill Games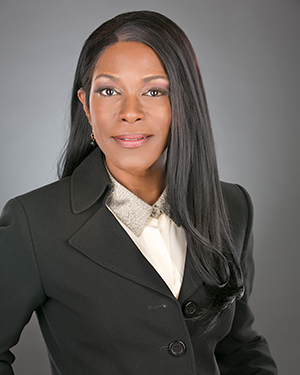 C. Kelly Wright
Director & Co-Founder
Harlem Late Night Jazz
Not wrong but Wright..., Harlem Late Night Jazz, COO & Host is a world-renowned actress, singer, dancer of stage & screen. Highly noted for her contributions in the development of new theatrical works. Including Broadway's 4-time Tony Award-winning Memphis and Mountaintop. Aside from acting and singing on musical theatre stages Ms. Wright is a noted jazz, blues and soul artist, and the perfect host for Harlem Late Night Jazz where she, along with her partners and their ever-changing bands creates just the "W"right alchemy for one great late night after another!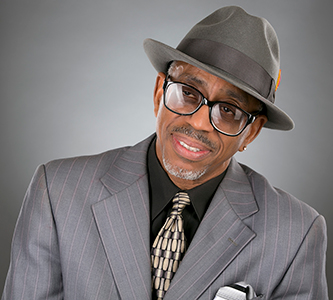 Paul R. Griffin
Director & Co-Founder
Harlem Late Night Jazz
A resident of Harlem USA for 25 years years, Paul's work has centered around community. He has worked for 1199 SEIU, National Urban League, as well as the Westchester Community Program. That, coupled with over 5-years of restaurant and nightclub management, allows Paul to bring a wealth of industry knowledge and resources. A passionate activist for youth programs, youth sports and community real estate development, and, an avid Jazz promoter and supporter of Harlem cultural arts organizations. He has proudly served as Master of Ceremonies at various jazz venues and events throughout the Harlem Community.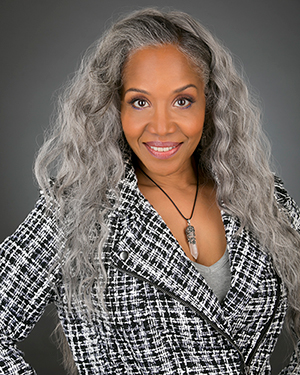 Robin Downes
Director & Co-Founder
Harlem Late Night Jazz
Her musical roots began in Harlem, as a music major, at the High School of Music and Art.  The immersion into Jazz began as an undergraduate intern for Jazz Radio station, WRVR.  She is an over 25 year veteran of the entertainment / multimedia business. She has an Emmy® Award for "Outstanding Individual Achievement in News and Documentary" with ABC NEWS "20/20" since 1981.  Her media outlet Robin Downes Network currently keeps up with "What's Up With Robin Downes".