PROVIDING OPPORTUNITIES FOR NEW MUSIC AND NEW ARTISTS TO EMERGE
Founded in 2016, Harlem Late Night Jazz is a non-profit 501(c)(3) dedicated to maintaining and growing a vibrant jazz scene in Harlem.
 Our mission is to 
"keep the music alive" in its mecca…
. Harlem, NY.
Harlem, once the home of world-famous late-night clubs and speakeasies, has lost many of its iconic clubs over the years including, Small's Paradise, Clark Monroe's Uptown House, The Sugar Cane Club, Jimmy's Chicken Shack, and more recently, La Famille, St. Nicks Pubs, Lenox Lounge, Paris Blues and Showman's Lounge. This crisis has been exacerbated by the COVID-19 pandemic of 2020 and 2021 as more than 50% of Harlem's venues may not reopen.
 Our Mission is now more important than ever before!
What we created is a new hybrid, multi-club network providing critical support to the preservation of
 live

 Jazz, Blues and Soul in Harlem. By connecting and booking the worlds finest musicians in Harlem's finest clubs, we provide that unique experience you can only get from a Harlem late night. We are also working to build a reinvigorated audience and a heightened appreciation for jazz among the younger generations. We bring together Jazz masters and today's young lions preserving and recreating "the music" for future generations.
For nearly 5 years we are proud to have booked and supported over 1000 of the world's greatest musicians in music venues across Harlem. Because we jam late night, we provide an opportunity for the world's greatest musicians to come together, play music, and invent. The musicians have more fun….and just play better!!
We are proud to be recipients of a 2017 Congressional Proclamation for our contributions to Harlem culture. We are also proud to have been thrice nominated for the Apple Award for outstanding achievement in support of NYC culture in 2018, 2019 and 2020 by the Guides Association of NYC. Harlem Late Night Jazz Inc. has partnered with the Jazz Foundation of America, The Greater Harlem Chamber of Commerce and the NAACP in this important mission.
We vow to continue our mission and invite you to join in our mission to keep the music alive.
Recreate a cultural Renaissance in Harlem by providing an environment of artistic " Freedom" for the world's finest musicians to create, inform and sustain the "Music".
Connect the generations- bring together Jazz masters and today's young lions.
Provide an opportunity for new music and new artists to emerge.
Bring music back to the Harlem community … partner with Harlem's best venues.
Promote " The Music" as a force for cultural understanding and world harmony.
Spread love, peace, and fun… KEEP THE MUSIC ALIVE!!
We need your help and you support, everybody spread the word.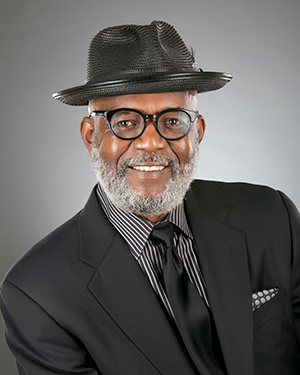 Dakota Pippins
Director
Harlem Late Night Jazz
Dakota is President and Co-Founder of Harlem Late Night Jazz, Inc., a New York State Non-profit Corporation. Having grown up in the jazz and blues music cauldron of East St Louis, Dakota is an avid music lover and supporter. Dakota is proud to serve on the board of directors of the Jazz Foundation of America and the Hormel Foods Corporation. He previously served as Director of Time Capsule, a United Nations NGO dedicated to the preservation of Jazz. Other prior board affiliations include: Harlem Children's Zone, New York City Sports Commission, and the Goodwill Games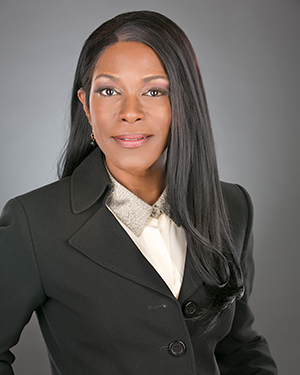 C. Kelly Wright
Director
Harlem Late Night Jazz
Not wrong but Wright..., Harlem Late Night Jazz, COO & Host is a world-renowned actress, singer, dancer of stage & screen. Highly noted for her contributions in the development of new theatrical works. Including Broadway's 4-time Tony Award-winning Memphis and Mountaintop. Aside from acting and singing on musical theatre stages Ms. Wright is a noted jazz, blues and soul artist, and the perfect host for Harlem Late Night Jazz where she, along with her partners and their ever-changing bands creates just the "W"right alchemy for one great late night after another!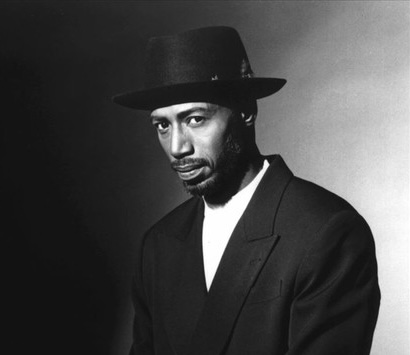 TS Monk
Director
Harlem Late Night Jazz
Thelonious Sphere Monk, Jr. (T.S. Monk) is an internationally acclaimed jazz drummer, composer, bandleader, and vocalist. Lauded by critics and jazz fans alike as the true musical heir to his father, the legendary jazz composer and pianist Thelonious Monk. T.S. Monk, through his work as the Chairman of the Board of Trustees of the Thelonious Monk Institute for Jazz, created to honor his father's rich legacy, Monk has supported jazz education and brought an international spotlight to music. T.S. continues to record. In 2012, he collaborated with Herbie Hancock and the United Nations in creating "International Jazz Day," a gathering of jazz musicians from 196 different countries. The celebration was held in Istanbul, Turkey, and broadcast live to over one billion people around the world. He recently completed an album with popular Belgian jazz accordion artist, Rony Verbiest titled "Verbiest and Monk, Father & Son. Jazz is played in every country in the world, in every season of the year" says Monk. "It is the universal music language of the planet earth."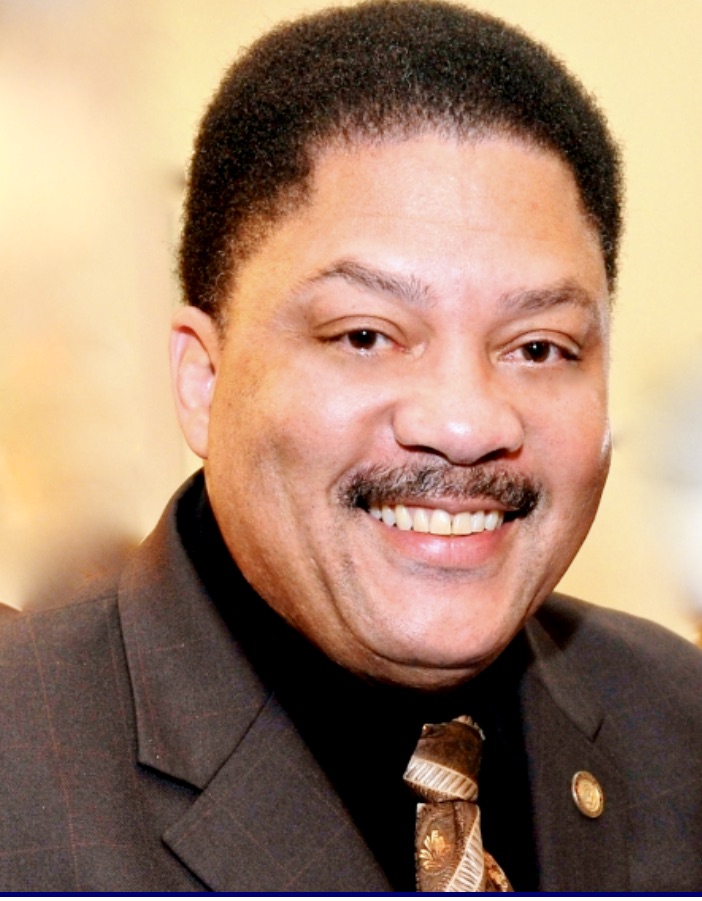 Geoffrey Eric Eaton
Director
Harlem Late Night Jazz
Geoffrey Eaton serves as First Vice President of the NAACP New York State Conference, and President of the NAACP Mid-Manhattan Branch. Mr. Eaton, a life-long Harlem resident with a distinguished public service career. Geoffrey has received an unprecedented number of Service Awards. In addition to his record of commitment to the NAACP, Mr. Eaton served as Chief of Staff to legendary United States Congress Member, The Honorable Charles B. Rangel. Mr. Eaton volunteers with several civic, cultural and community organizations (Chairman of the Board of the Uptown Dance Academy, Inc.; Vice President of the Board of Directors of General Chauncey Hooper Towers; Member of the Board of The Harlem Arts Alliance, Inc.; and he serves on the Community Advisory Board of Touro College of Osteopathic Medicine). Geoffrey Eaton is the proud father of two sons, who he hopes will continue his legacy of public and community service.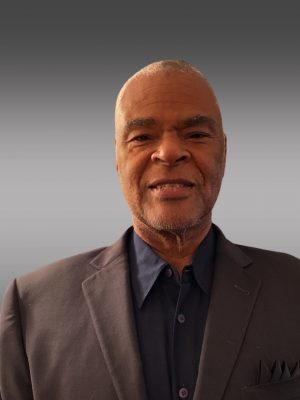 Michael Hall
Director
Harlem Late Night Jazz
Mr. Hall is a 26-year advertising and marketing services veteran, who spent over 22 years at Leo Burnett in Chicago. In his most recent position with Leo Burnett, Mr. Hall served as Burnett's Executive Vice President, as well as U.S. Director of Strategic Planning participating in mergers, and helped integrate these companies into Leo Burnett. Mr. Hall developed and implemented Burnett's foray into the multicultural market creating such targeted and successful agencies as African-American focused Vigilante. Mr. Hall managed many of Burnett's most important accounts including McDonald's Worldwide, Pillsbury, Green Giant, Tropicana and Miller Brewing Company. After Leo Burnett, Mr. Hall served as CEO of CSMG-a global sports management and media firm, where he increased revenues 35% year-over-year, increasing the firm's focus on higher margin marketing/content revenue from lower margin agent revenue. Prior to both CSMG and Leo Burnett, Mr. Hall held brand management positions with both General Foods and Warner Lambert. He also had a brief stint as Vice President of marketing communications at Pizza Hut. Mr. Hall has significant senior level experience in creating, managing, and integrating communication and service firms in both the general and multicultural markets. Mr. Hall hold a B.A. from Williams College and an MBA from Stanford University. His focus on results, strategic management skills and direct executive style are key assets to the success of the new agency.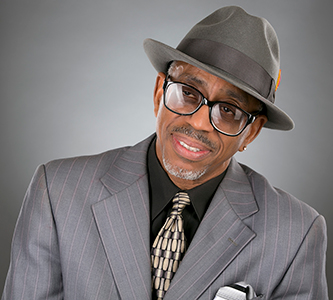 Paul R. Griffin
Director
Harlem Late Night Jazz
A resident of Harlem USA for 25 years years, Paul's work has centered around community. He has worked for 1199 SEIU, National Urban League, as well as the Westchester Community Program. That, coupled with over 5-years of restaurant and nightclub management, allows Paul to bring a wealth of industry knowledge and resources. A passionate activist for youth programs, youth sports and community real estate development, and, an avid Jazz promoter and supporter of Harlem cultural arts organizations. He has proudly served as Master of Ceremonies at various jazz venues and events throughout the Harlem Community.