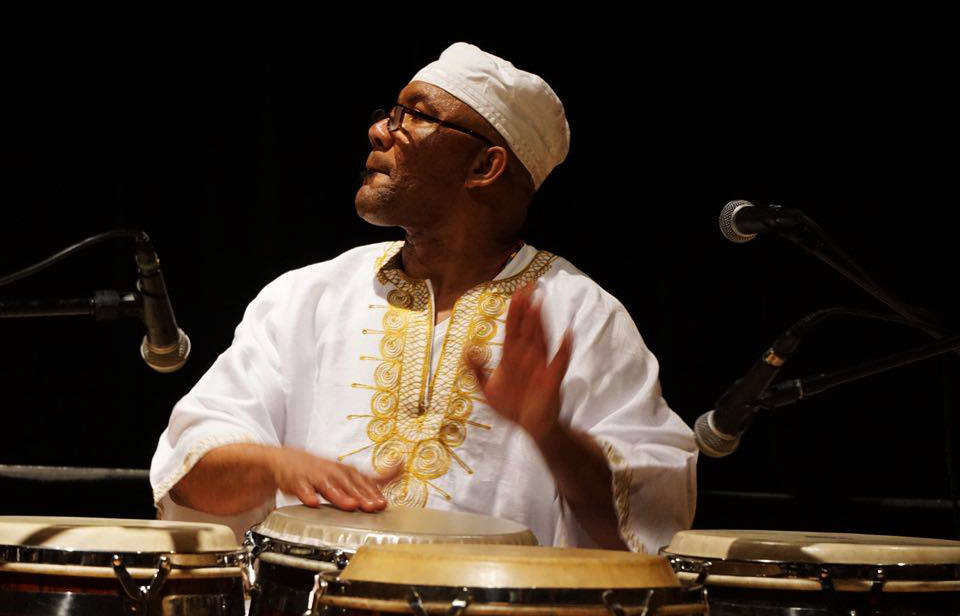 Date
Jul 05 2019
- Jul 06 2019
Time
9:00 pm
JOAQUIN POZO
FRIDAY NIGHT LIVE! @ MISTHarlem, 46 W 116th St @ Lenox Ave. Always live and always lively. Friday, July 5th Joaquin Pozo brings Havana Nights to Harlem Late Night Jazz! Originally from Havana, Cuba, Pozo is a master percussionist and composer known for his uniquely virtuosic style on the congas – rhythmic, melodic and hard-hitting. He plays percussion of all genres including latin jazz, salsa, rumba and specializing in the folkloric music of Cuba.
Pozo began playing music when he was 8 years old and his professional career began from the time he was 15. Pozo has performed all over the world, including France, Germany, Belgium, Mexico and Colombia. In Cuba, he taught as a professor at the National Arts School and the University ISA.
Pozo arrived in the United States 5 years ago and has been performing and teaching all over New York City, including Jazz at Lincoln Center, Joe's Pub, SOB's, and Minton's. He has led percussion workshops at Local 802 in NYC, as well as in Chicago and Washington D.C. Music is part of Pozo's identity and comes from a long family tradition Come and party with us and get your trip to Cuba with Harlem Late Night Jazz, Inc., HLNJ. Hosted by C. Kelly Wright. Doing our part to keep the music alive in Harlem! Join the Mission, Support the Mission, Share the Mission!